Edmonton River Valley Rumble 2020
With the current COVID-19 outbreak, the WCA has asked Delegates to cancel all WCA Competitions between the dates of March 16th and April 19th. As a result, Alberta Cubers will be cancelling one of our scheduled events: Edmonton River Valley Rumble 2020. All competitors who have registered and paid for this event will be refunded in full.
We are discussing possible next steps, but can't make any definitive announcements as the situation is rapidly evolving. We await directives from the WCA as well as the Government of Alberta regarding when it is safe to hold events again. We appreciate your cooperation in this difficult time, and apologize for any inconvenience this may have caused.
Stay safe, and hope to see you after the situation has settled down!
Date: April 11, 2020
Venue: Cloverdale Community League 
Address: 9411 97 Ave, Edmonton AB T6C 4N4
Registration: WCA site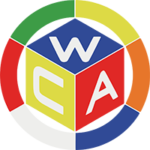 Schedule
Detail schedule can be found at WCA site