Strathcona 2019
Date: August  24, 2019
Venue: Sherwood Park Community Centre
Address: 401 Festival Ln, Sherwood Park, AB T8A 5T8
Result: WCA site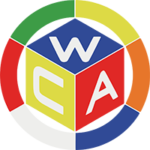 Special Information about this competition:
Experienced and aspiring cubers alike! Join us for a variety of official events and even more fun events like the 3x3 Blind Mirror solve (Please bring your own mirror cube to participate)! We'll have a few mystery events scattered throughout the day, so be prepared to have a lot of fun! Come equipped and prepared to show off your prodigious high order cube solving skills over a lunchtime exhibition, and hear the audience ask "Oh when will it solve?!"
Schedule
Note that the schedule and cut-offs are tentative, and are subject to change once we have a better estimate of the turnout.
Please note: WCA site will have the most up-to-date schedule.