I Hope It's Solved Edmonton 2023
We are please to announce the new competition: I Hope It's Solved Edmonton 2023
Online registration will be open from Tuesday, October 31, 2023 at 6:30 PM MDT to Friday, December 8, 2023 at 5:00 PM MST.
Registration requirements
Create a WCA account 
here
 if you don't have one.
If this is not your first competition, associate your WCA ID to your WCA account 
here
.
Register for this competition 
here
.
There is a competitor limit of 25 competitors.
The base registration fee for this competition is $15 (Canadian Dollar).
The registration fee has to be paid through Stripe 
here
 once registered.
If your registration is cancelled before 
Friday, December 8, 2023 at 5:00 PM MST
 you will be refunded 50% of your registration fee.
Registrants on the waiting list may be accepted onto the competitor list until 
Thursday, December 14, 2023 at 5:00 PM MST
.
If you are a registered competitor you may change your registered events until 
Friday, December 15, 2023 at 5:00 PM MST
 on the 
Register
 tab.
On the spot registrations will be accepted with a base registration fee of $20 (Canadian Dollar).
Pre-registered competitors must pay the the registration fee online via Stripe. Registration is not considered complete (and therefore your spot is not held) until paid! On-the-spot registration will be accepted if there are spots remaining; please bring exact change.
Date: Dec 16 - 17, 2023
Venue: Finning Canada
Address: 16901 109 Avenue, Edmonton, Alberta
Registration: WCA site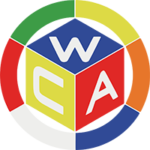 Schedule
Detail schedule can be found at WCA site